Lead-Based Paint Management Program
As part of our on-going lead-based paint management program, we will be actively inspecting, assessing, and performing repair work in a phased approach on homes built pre-1978. Additional details will be provided to impacted residents at a minimum of
2-weeks
prior to work commencing.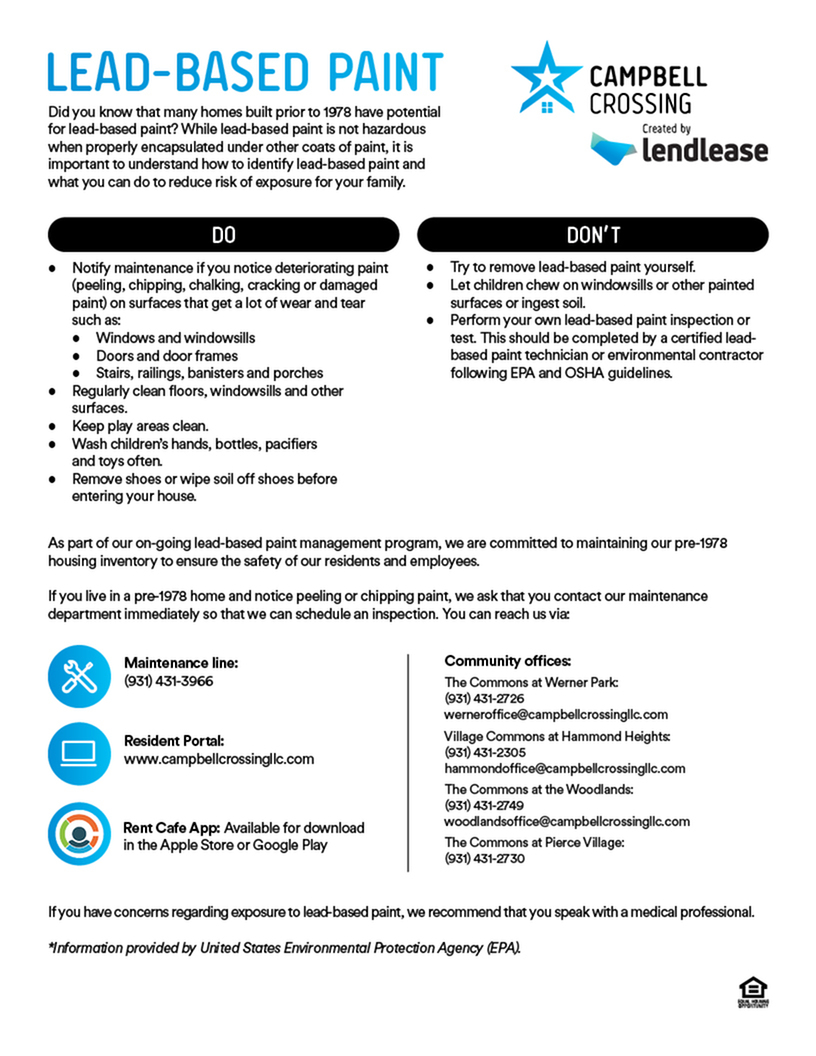 What to Expect:
Written notice will be provided to impacted residents 2-weeks prior to work beginning. Additionally, 48-hours prior to work commencing, residents will receive an in-person visit by their community management office to go over scheduled work and answer any questions.
Our Commitment:
Campbell Crossing is fully committed to the safety and
well being
of our residents. Our
project team has robust operational policies and procedures that were designed to
manage environmental exposure ensuring there is minimized risk to our residents and
employees.
Additional Resources: